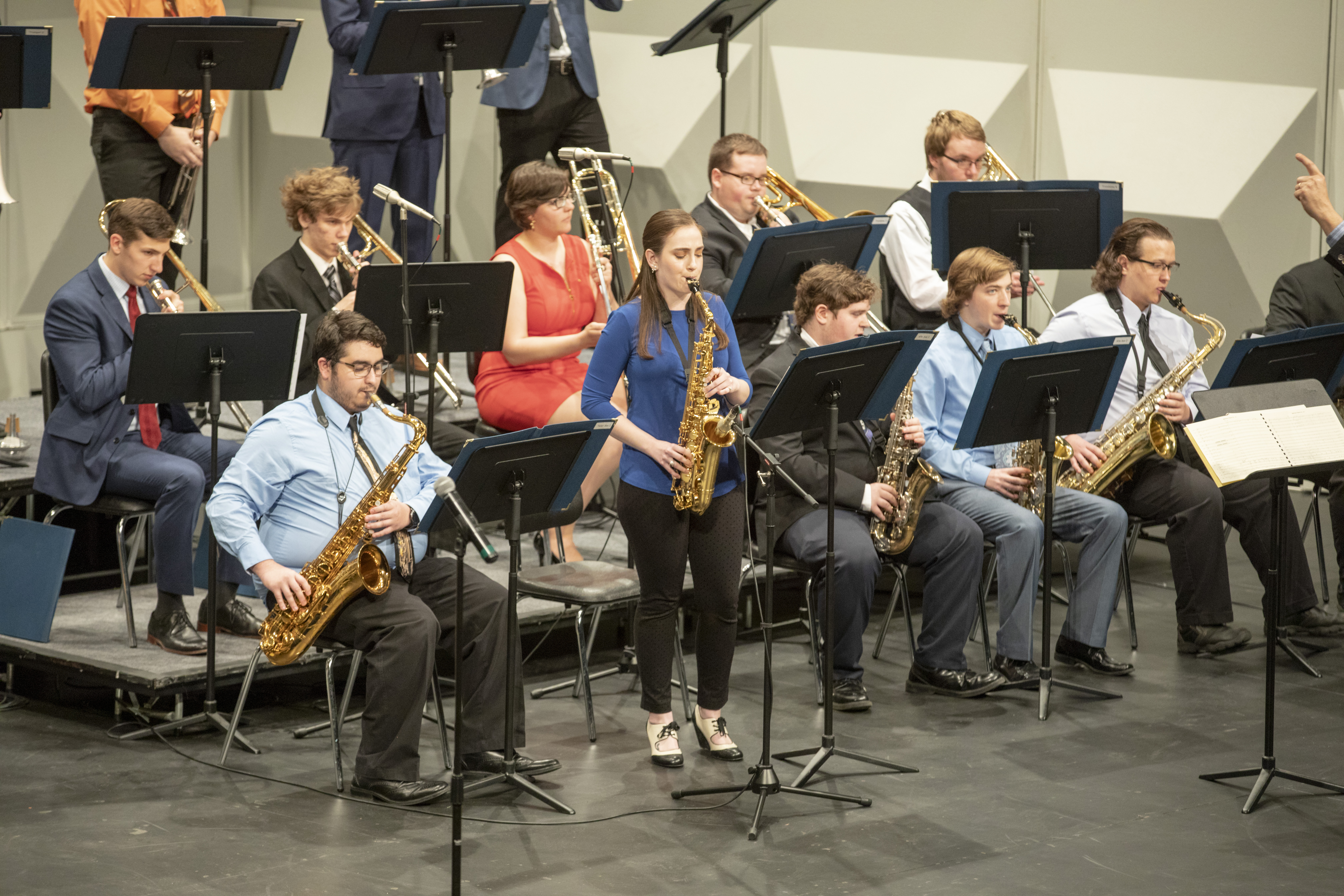 Jazz Ensemble (Music 1136)
Meets Tuesdays, 6-8:30 p.m. - 137 Castleman Hall
The S&T jazz ensembles are open to all S&T students and provides opportunities for students to perform contemporary and traditional big band music. Jazz ensemble also provides students with the opportunity to perform instrumental solos (jazz improvisation) with the group.
Auditions are not required except for lead players or soloists.
For more information about our jazz ensembles, contact Dr. Wernke.